The Tampa Bay Golf League invites golf enthusiasts for thrilling showdowns every Monday and Thursday. The league promises an exciting experience with shotgun starting at 5 PM, setting the stage for competitive and enjoyable rounds of golf.
Whether you're a seasoned golfer seeking a competitive edge or a newcomer eager to learn and have fun, the Tampa Bay Golf League offers a welcoming environment for all to enjoy the thrill of the game. Join the league for memorable golf experiences and community with fellow golf lovers.
For inquiries or to sign up
Contact: (813) 777-9913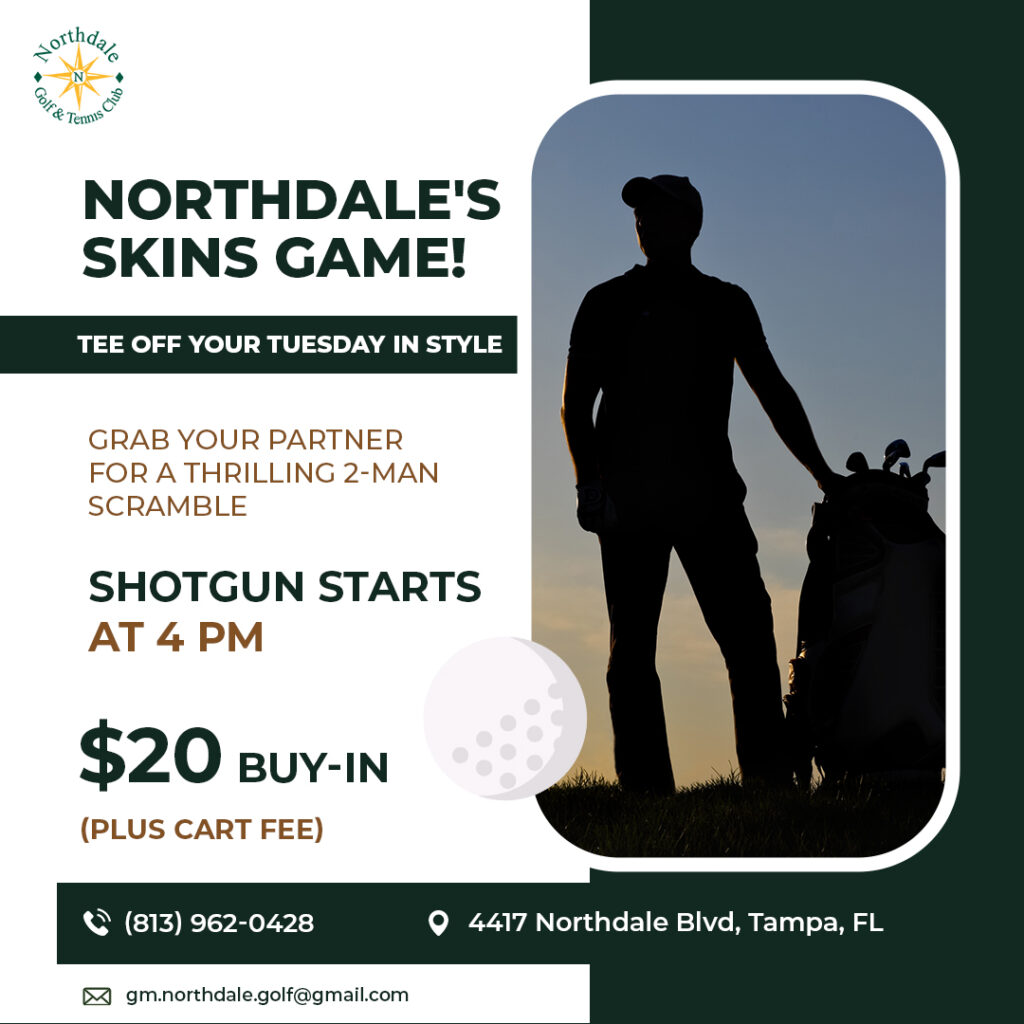 The Northdale Golf Club invites golf enthusiasts to participate in the Two-Person Scrambles Skins Game, an exciting event held every Tuesday at 4 PM. This unique format promises an unforgettable golfing experience at the beautiful Northdale Golf Club. Gather your golfing buddies and embark on a Tuesday evening filled with friendly competition and camaraderie on the green.
The event features a thrilling two-person scramble format, where teams work together to achieve the best possible score on each hole. What makes it even more exciting is the opportunity to compete for "skins," adding an element of strategy and excitement to every swing.
To be part of this golfing adventure, simply grab a partner and reach out to register.
Contact: 813-962-0428
Every Wednesday evening, the Wild Rover Golf League kicks off with shotgun starts at 5 PM, creating an exciting and synchronized beginning for all participants. The shotgun start allows golfers to begin playing on different holes simultaneously, adding an element of anticipation and energy to the event.
Golfers can expect a vibrant and social atmosphere, making each round a test of skill and an opportunity to connect with fellow golf enthusiasts.
To be part of this spirited golfing experience
Contact: (727) 439-8633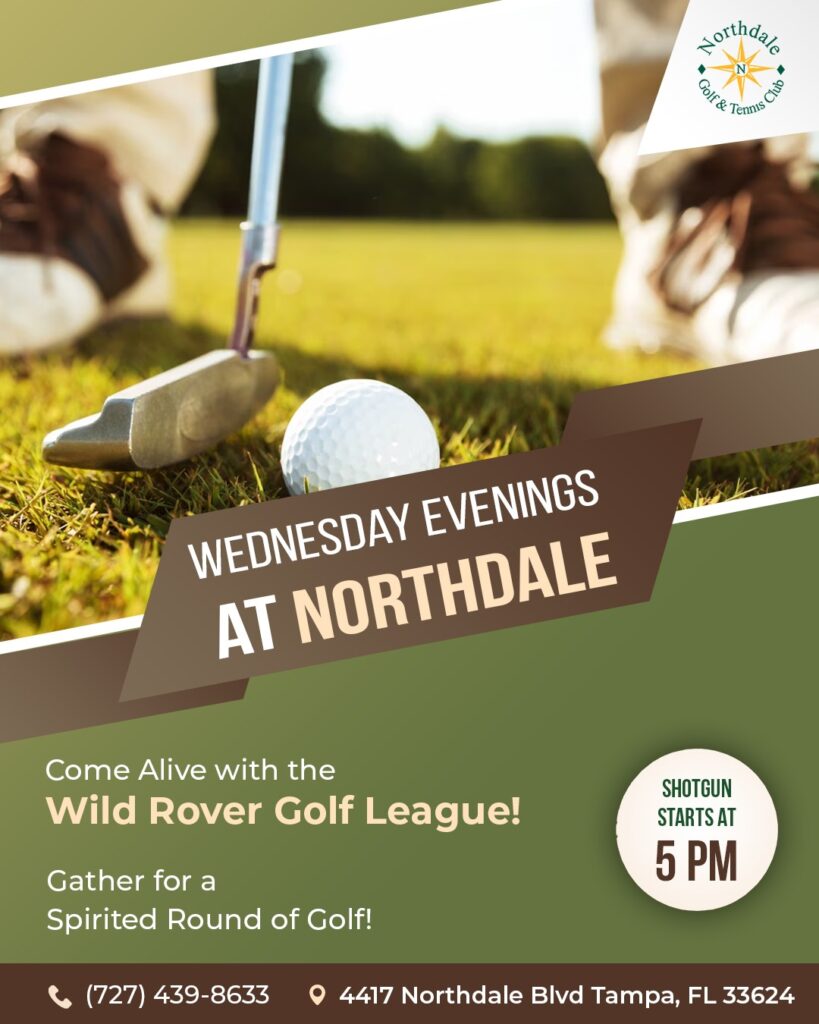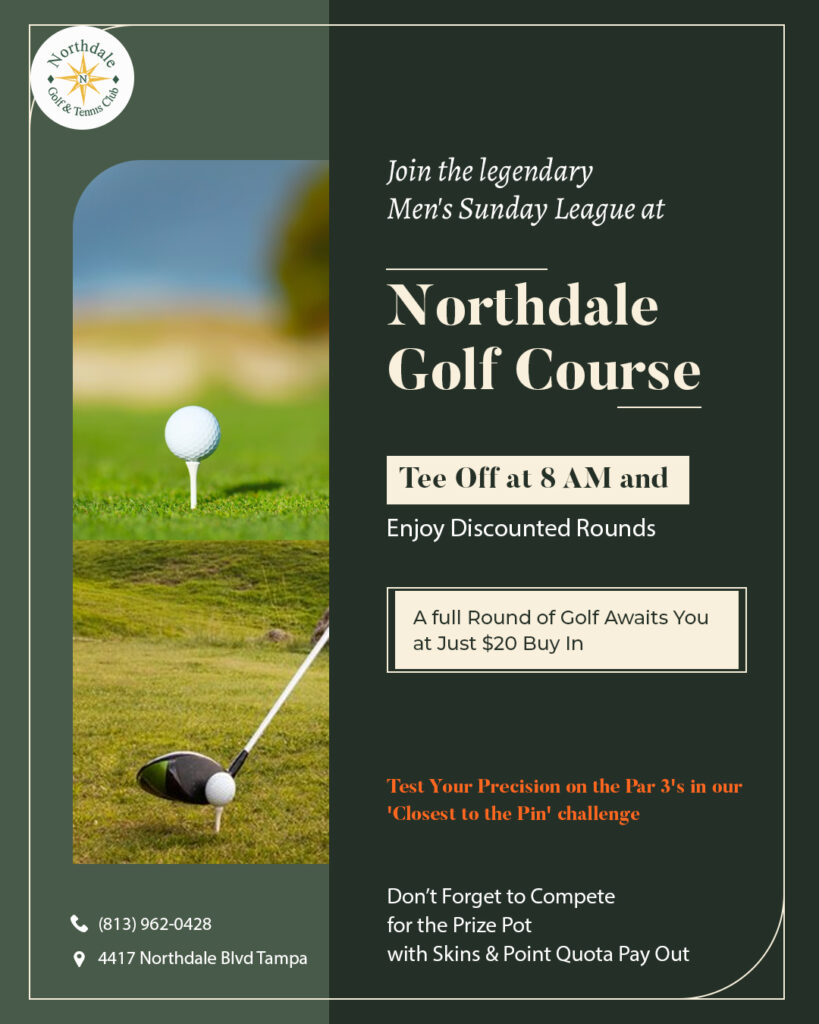 Compete and connect with fellow golf enthusiasts in our Sunday Men's League at Northdale Golf Course. Starts 8:00 AM Call 813-962-0428
Interested In Joining?
Call 813-962-0428
Northdale Golf Club is thrilled to announce the launch of our Women's Golf League! Starting Tuesday, we've reserved 4 tee times beginning at 9 am Call 813-962-0428
Interested In Joining?
Call 813-962-0428